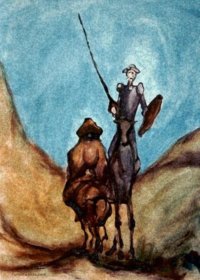 Huevos is a novel set on the stagnant plains of West Texas, where Caleb Hotchkiss, an idealistic high school outsider, goes to battle for a number of left-wing causes of the 1980's, followed by his adoring but somewhat reluctant friend Liberato Peña. Together, Caleb and Liberato traverse the landscape of the Llano Estacado, with its prosperity preachers, drive-in theaters, swimming holes and high school football rivalries -- as well as a lesser-known culture of Mexican folk healers, illegal immigrants, and tamale eating contests. Along the way, Caleb not only learns about Liberato's Mexican culture, but resolves to defend Latin America from U.S. imperialism. But is Caleb serious about his politics? Or is he only trying to impress Liberato's beautiful cousin Fredette, the only Hispanic member of the Angus High pep squad, the "Bullettes"? Liberato and Fred will only find out when Caleb becomes a "Sandalista" and goes to Nicaragua to join the Sandinista revolution. On the way, Liberato discovers his sexuality and finds his own sort of heroism.
In this episode, Liberato Peña is about to go on a nighttime "reconnaissance mission" to verify the existence of the "white trains" that are said to transport nuclear warheads for final assembly at the Pantex plant in Amarillo, Texas. His companion is his high school friend Caleb Hotchkiss, a preacher's kid with serious ideas about revolution. They find the train . . . but not the cargo they expect.
The place is the Texas Panhandle; the year, 1986.